Hydraulic Cylinder, Pump and Power Unit Repair
Our Hydraulic Specialists Help You Year-Round with Fast, Efficient Service
When hydraulics break down, you're at risk of losing profit every minute they're offline. Hydraulic Solutions is your best chance at getting these systems back online fast so you're able to make money again. Utilizing over 30 years of experience working on hydraulics, our skilled staff fixes issues your in-house repairmen would find baffling. Trust us, it's happened time and again.
Hydraulic Cylinder Repair with Fabricated Parts
If you have a hydraulic cylinder or pump failing you, there is only one name to trust. Hydraulic Solutions has on-staff mechanical engineers capable of fabricating the hydraulic cylinder parts or hydraulic pump parts you need.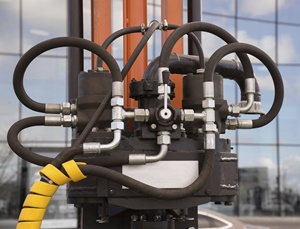 Using all induction-hardened chrome bar stock materials, we're able to produce new hydraulic cylinder and pump repair parts capable of being retrofitted to older equipment. These hydraulic repairs will also meet your needs for new equipment too. Optimize recently manufactured hydraulic products to better meet the demands of your operation. Replace hydraulic power units, valves or other equipment with expertly crafted repair parts by Hydraulic Solutions.
24/7 Hydraulic Power Unit Repair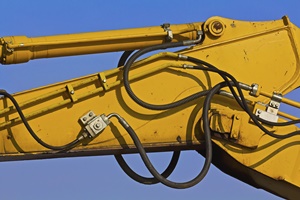 Imagine the hydraulic power unit for your construction equipment broke down, it's late at night and your project has to be completed before morning. Hydraulic Solution is your only hope. We're available 24/7 to help repair or replace your hydraulic power packs. When you contact our friendly staff, we'll hurry over to your location as fast as possible, repair or replace the hydraulic power pack, and get your operation back up and running so you'll finish on schedule.
Hydraulic Solutions provides Wisconsin, Illinois and the greater Midwest with expert 24/7 repair services for hydraulic power unit, cylinder, and pump parts. We do everything we can to make the process stress-free, and to make your hydraulic systems all turnkey for you when you need it.
Contact the Wisconsin hydraulic repair specialists at Hydraulic Solutions and ensure your pumps, cylinders and power units run smoothly today.