Top Hydraulic Design Engineering for Top Hydraulic Systems
Wisconsin, Illinois, Iowa, Michigan, Minnesota...Hydraulic Services Throughout the Entire Midwest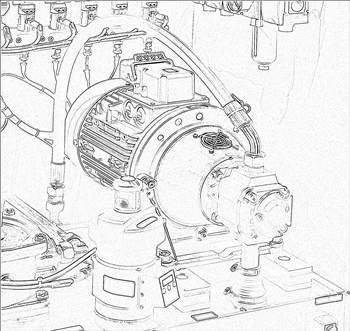 Hydraulic systems are everywhere, existing in all kinds of places most people never realize. The work requirements are often uniquely specialized designs and repairs. At Hydraulic Solutions in New Berlin, we offer highly-skilled mechanical engineering throughout the Midwest. Truth be told, our hydraulic design engineering crew has also earned a superb reputation as an outstanding provider in the repair of hydraulic systems. We do things right by doing them on time and cost-effectively.
Milwaukee Engineers Designing Hydraulic Systems
When designing new hydraulic systems, we carefully analyze customer needs. Our technicians have a wide range of hands-on experience with custom designed hydraulic processes. The Milwaukee design engineering professionals representing Hydraulic Solutions have worked with industrial hydraulic equipment, material handling equipment, construction equipment, municipal equipment, transportation equipment and much more.
The goal is to provide the exact hydraulic equipment needed to perform in the best possible manner for the customer, regardless of the type of work. Because of our commitment to excellent design and production quality, virtually all of our customers establish long-term relationships based on trust and friendship.
Whether you need a design which is simple or complex, intricate or heavy-duty – whether simple cylinders or complex systems, either new or retrofitted – Hydraulic Solutions provides exactly what you need for maximum productivity and long-term profits.