Hydraulics Parts Perfect for Every Job
Proud Distributor of Lehigh Fluid Power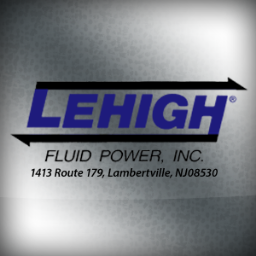 A broad array of top-performing, cost-effective hydraulic parts and accessories is offered by Hydraulic Solutions. Our excellent hydraulic repair services drew the attention of many local executives who began asking for our advice about parts.
Suppliers took notice and were eager to bring us on as a distributor. As hydraulics repair specialists, we now proudly distribute Lehigh Fluid Power products among our vast inventory, in addition to significant drop shipping connections.
Hydraulic Solutions Distributes only the most reliable names
Lehigh specializes in the industrial tie-rod design. They offer hydraulic cylinders in both medium-duty and high pressure ranges. (Pressure-rated per bore size.)
Lehigh products are reliable and rugged, perfectly balanced in design, material and precision workmanship. HP-series cylinders can be configured for all types of hydraulic fluids including water and with many sensing options including tie-rod mounted limit switches up to 4' bore.
Sale and Repair of Hydraulic Cylinders, Pumps and Valves
Our hydraulic repair specialists firmly believe in always finding the #1 part for the job at hand, guaranteeing your hydraulic machinery and equipment will run as strongly as possible for a lengthier stretch of time.
Save money this way while also having more powerful equipment in the meantime. Other parts we distribute include hydraulic pumps, hydraulic valves and hydraulic cylinders. View directions to our New Berlin machinery parts shop.
Hydraulic Solutions of WI partners with the Best in the Business
Hydraulic Solutions is a well-respected, reliable and dependable distributor for a complete range of hydraulic equipment, supplies and fluids. Serving markets in Wisconsin and Illinois, we have developed excellent working relationships with some of the best and most innovative suppliers. We assure competitive prices, top-quality products, excellent customer service and timely delivery.
Mobile and Industrial Hydraulic Applications
Hydraulic Solutions specializes in the application of hydraulics to both mobile and industrial applications. We also supply and distribute components and provide application support for fluid power systems in mining oil and gas, factory automation and manufacturing and any other industries that require hydraulic equipment.