Hydraulic Power Units
The Most Durable and Flexible System Components in Wisconsin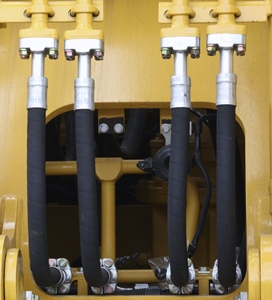 Hydraulic Solutions provides the exact power unit needed for every application, delivering flexibility in installation and durability in operation. For every operation in Wisconsin, a well-designed hydraulic power unit maximizes the potential of your hydraulic system. We offer a full range of standard power units, available in a wide variety of configurations. Each is highly rated for overall power and long product life. Our Wisconsin hydraulic specialists carefully analyze each product for every specific application, assuring quality performance, cost effectiveness and safe operation.

The Best Hydraulic Production
Our hydraulic production experts have broad working knowledge of pumps, reservoirs, relief valves, filters, sight gauges, and filler breathers. Whatever is needed for reliable power will be assigned our highest priority. Because we're the best crew in hydraulic production, we offer hydraulic power units to meet virtually any industrial requirement. If a standard hydraulic power unit (HPU) does not provide everything you need, we'll design and produce one (or reconfigure a new unit) to deliver a completely effective hydraulic power solution.
Our customers also receive the care and personal attention which are key elements of our customer service. We care deeply about your machine and how its performance can be restored or improved. But we care far more about you. In our eyes, people will always be more important than production.